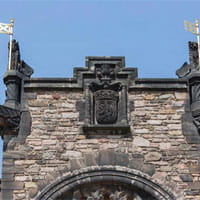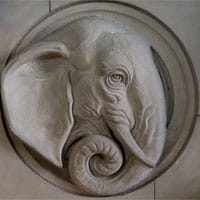 Welcome
Welcome
The Scottish National War Memorial (SNWM) was established by Royal Charter to commemorate the sacrifice of Scots in the Great War, Second World War and subsequent conflicts. The Memorial within Edinburgh Castle houses and displays the Rolls of Honour of Scots servicemen and women from all the Armed Services, the Dominions, Merchant Navy, Women's Services, Nursing Services and civilian casualties of all wars from 1914 to date.
Launch of On-Line Photographs of the Memorial. It is now possible to purchase photographs of the Memorial on line. The Trustees of the Memorial have worked with Antonia Reeve, a renowned Edinburgh based photographer, to produce a comprehensive photographic archive of the Memorial. These superb photographs are now available for purchase on-line. If you click on this link:
www.antoniareevephotography.co.uk/SNWM
you will be taken to a website where you can purchase photographs and other items. The Memorial will receive a portion of the revenue from these sales.
Coronavirus/COVID-19. At present Edinburgh Castle and the Memorial are closed due to Coronavirus restrictions. Historic Environment Scotland (HES) who manage the Castle plan to reopen to the public in 1 August 2020. Read more about their plans here:
Because of the COVID-19 crisis the Memorial office closed in mid-March but we are now back in the office. We have started processing orders for Roll of Honour Extracts, Certificates and products from our shop. We are also starting to answer queries about the Roll of Honour which have arrived during our closure. Please bear with us while we do this.
C D McGrory
Lt Col (Retd)
Secretary
SNWM